Pushti Organics
Regular price
Rs. 1,099.00
Sale price
Rs. 899.00
Unit price
per
Sale
Sold out
We produce Ghee from the Milk of Desi Sahiwal Cows only. The benefit of choosing pure Indian breed Sahiwal Cow offers a high density of a protein named " A2 Beta-Casein. The Cows are fed with organic foods, ensuring maximum nutrition and health value in our dairy products. To maintain the authenticity of traditional desi ghee we make our ghee from curd using the traditional Bilona method.
Why choose A2 Ghee?

It is-
Gluten-free
Easy to digest
Safer than A1 protein
Rich in Omega-3 and Omega- 6 fatty acids
A healthier and tastier alternative for refined oil
Safe for lactose or casein sensitivities
No Added Preservatives
How A2 Ghee Is Made?
Our A2 Ghee is made using BILONA method, where the A2 Sahiwal cow is first milked using hands then milk is cultured into curd.
Then, butter is churned out from the curd. Then, it is melted on a low flame to get ghee.
Benefits : 100% Pure Ghee, Low Cholesterol, Source of Calcium, Rich Source of Vitamin
Storage:
We deliver Ghee in sealed high-quality glass jars that are a safer and non-toxic alternative to plastic jars.
Shelf Life of our Ghee is 12 months from packed date.
Share
View full details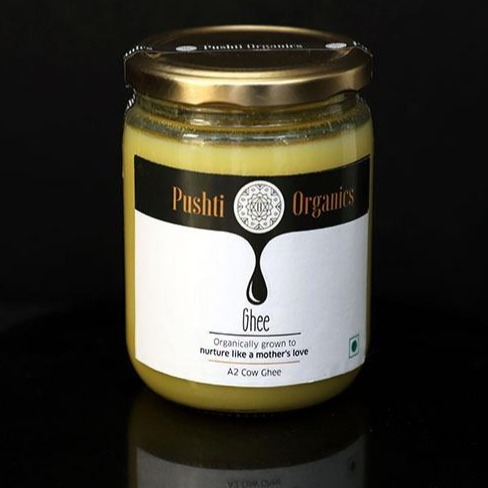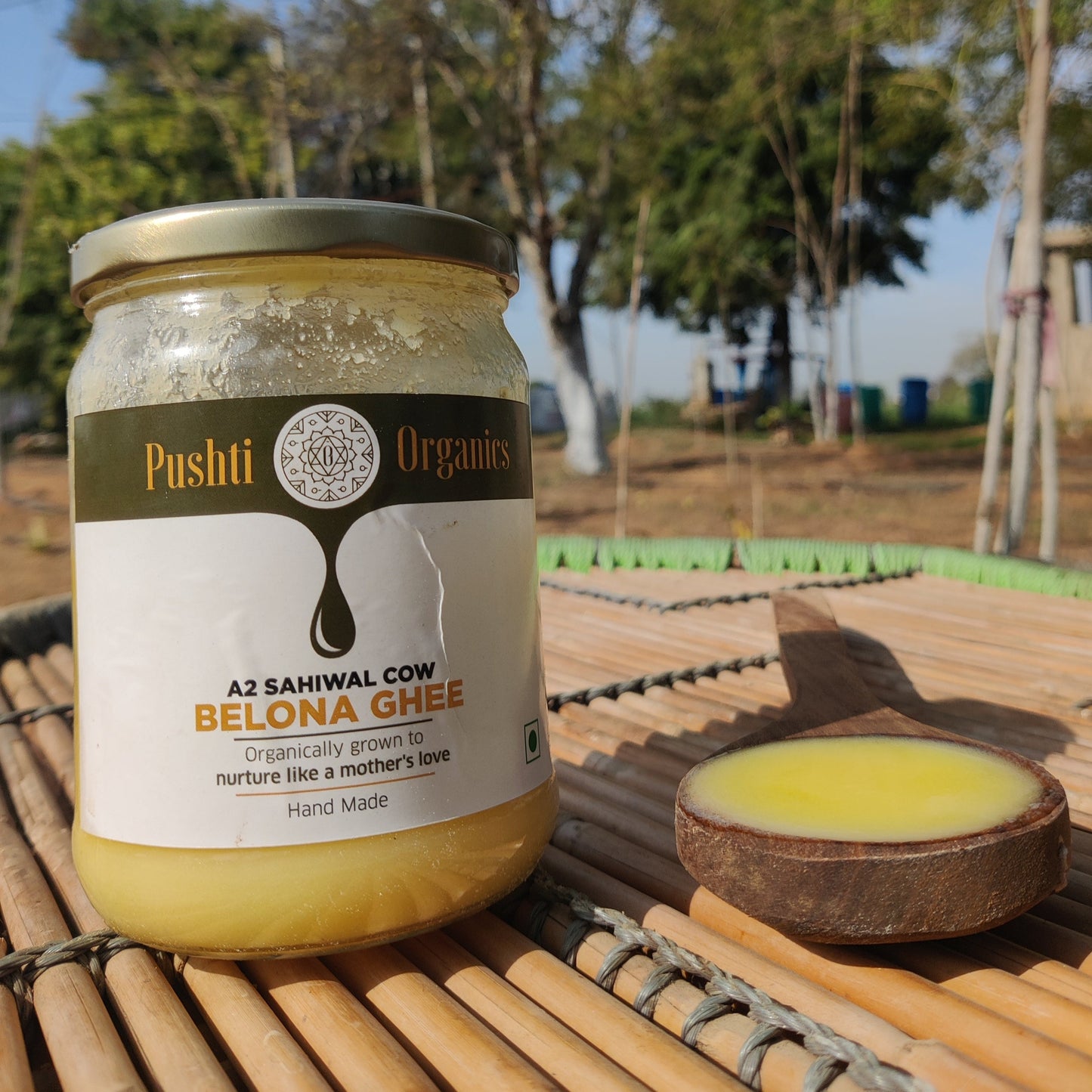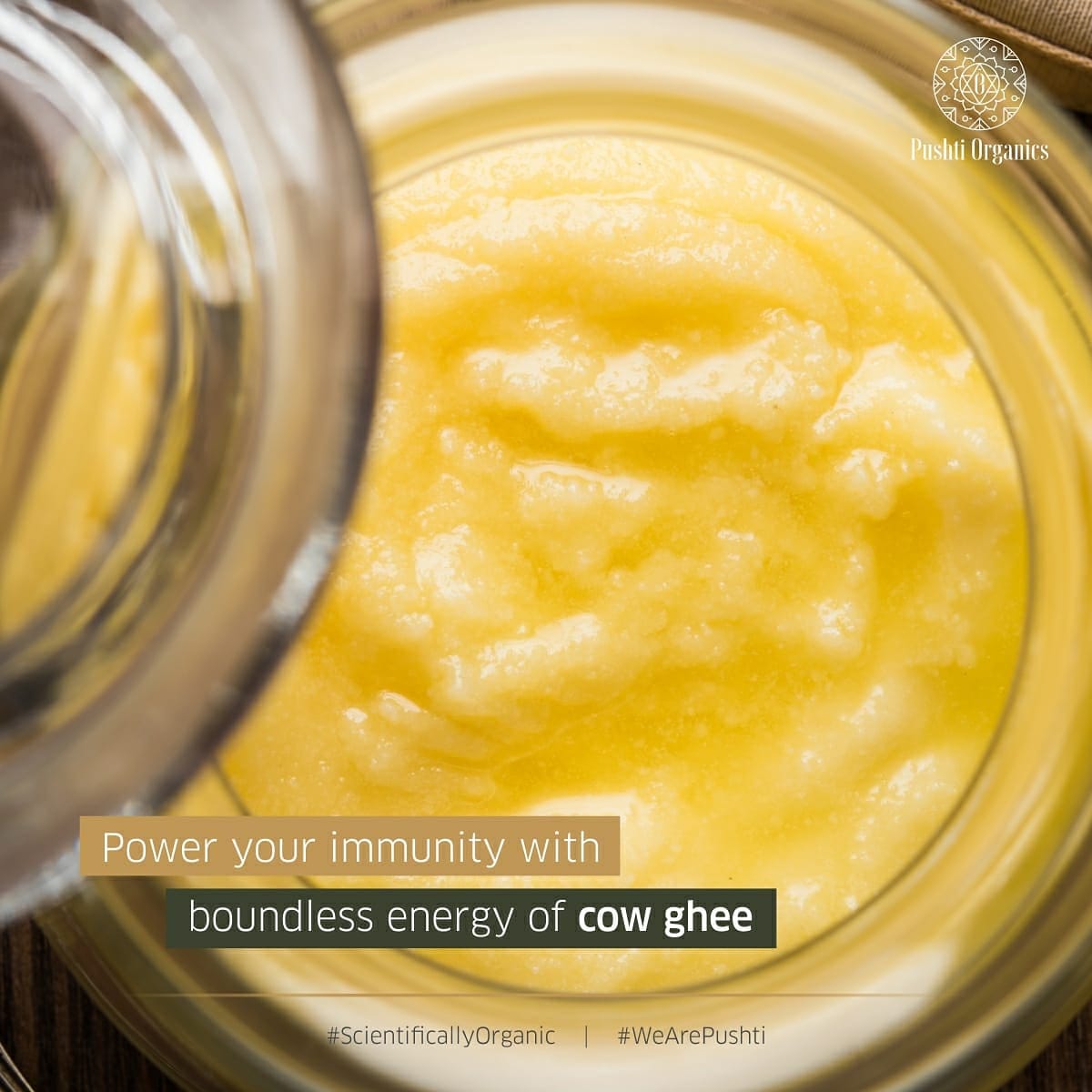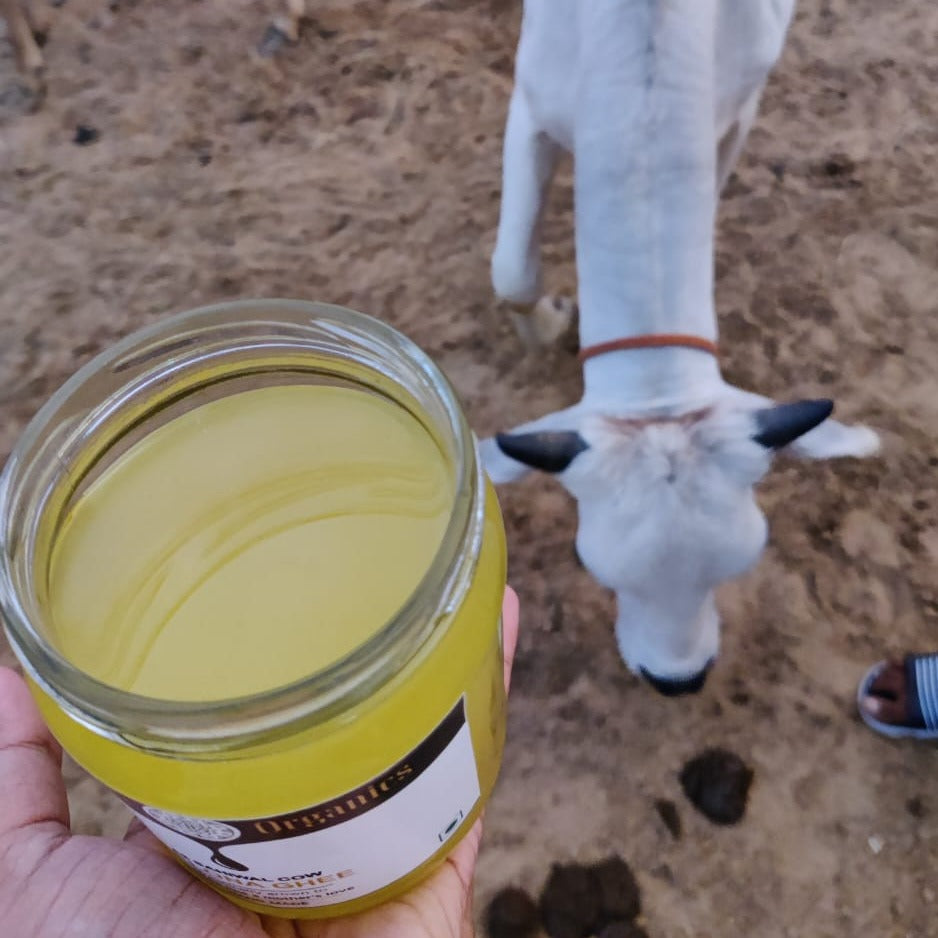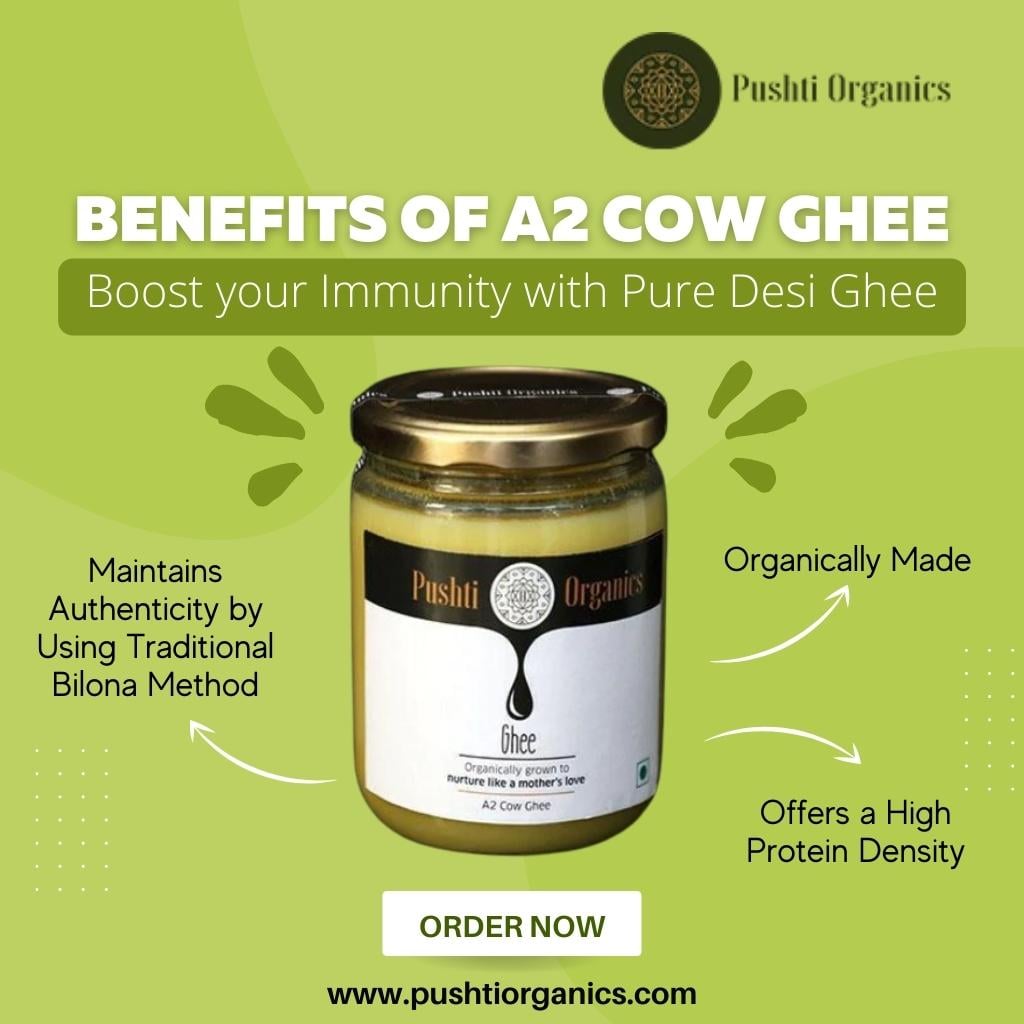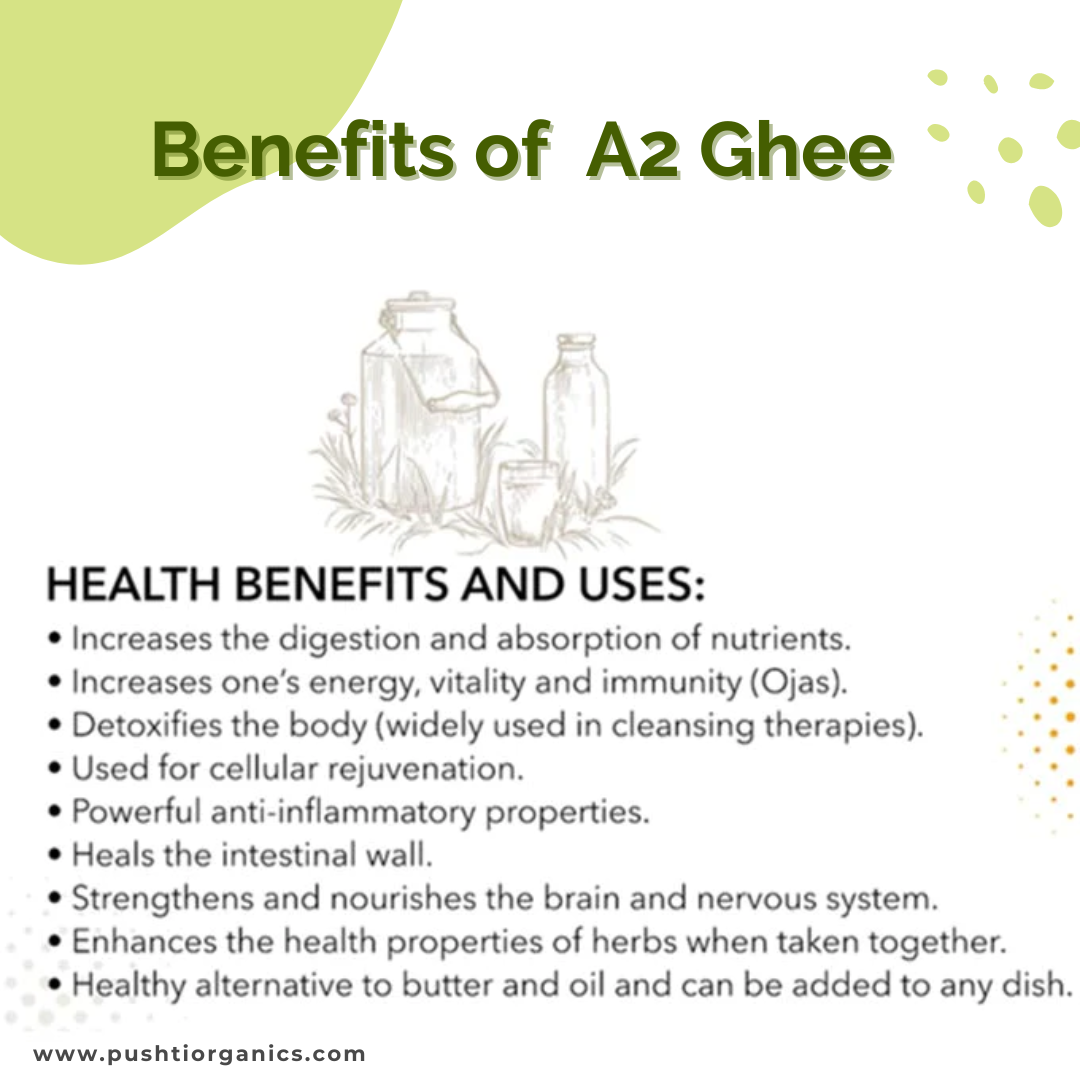 Better ghee than any other market ghee
Better ghee than any other market ghee
Purest Form,
Clean Ghee, best for health, Not like generic
Awesome Produce
Smell and taste completely different
Amit Mahajan

I have always been cautious about my health and for that I always eat a good diet. Pushti Organics has provided me with fresh and healthy food and vegetables products.

Srishti Mahajan

The Mango milkshake has never tested better before. The safeda mangoes are awesome!!! What you get in the market otherwise does not even taste half as good!!cheers to the team!

Vijaya Chaudhary

A place to have all your organic vegetables, fruits & dry perishable. The staff is so friendly and helpful,it will make your shopping a good experience. I have been shopping here for the last 2 months. No Cribs.

Nikitha

The veggies from Pushti Organics are fresh, the excat kind of veggies I have expected. Deliveries are always on time and well packed. One last not the least Organic veggies have affordable prices and are less as compared to other organic veggies in the market.